| | |
| --- | --- |
| | Some of the information in this article is unconfirmed. Maintain caution. |
Riot Gear is anything worn in the interest of suppressing riots or keeping the peace. An entire set of these items have gradually been released.
At this time, however, the set is still incomplete.
Set Components
Only one part of the set is known at this time.
Leaked Release
The set was first reveleaed through the events of Black Lung and NEMEXIS HQ, in the form of a character cameo.
Each time a part of the set has been shown, a connection to the Infected outbreaks (directly or indirectly) has been involved.
Trivia
Only the Peacekeeper, a riot mask, has been shown to exist. There is nothing else in regards to a Riot Vest or Riot Shield.
In the first cutscene of Black Lung, you can see Baron wearing the Peacekeeper mask, as well as a Utility Backpack. This is the first instance where a part of the set was revelealed, and even worn.
Media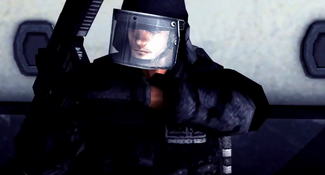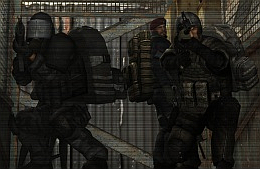 .
Ad blocker interference detected!
Wikia is a free-to-use site that makes money from advertising. We have a modified experience for viewers using ad blockers

Wikia is not accessible if you've made further modifications. Remove the custom ad blocker rule(s) and the page will load as expected.