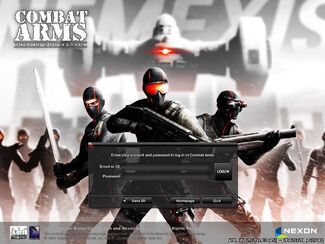 The NEMEXIS Mercenaries are highly-trained soldiers that have been hired to work for the NEMEXIS Corporation.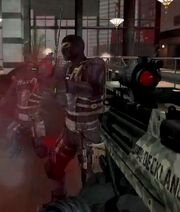 Overview
The Sand Hog are motivated by their own beliefs and goals.
The Infected are motivated by their desire to kill.
These Mercenaries have been hired by NEMEXIS to do their bidding, and have been fitted with enhanced techological equipment and bio-technology in return; making them much they much stronger (and way more dangerous) than any other force we've yet to encounter in battle.
Classes
There are three known NEMEXIS mercenary classes.
Apparently, each "rank" has their own special Ninjato upgrade; which improves with each promotion. The higher the ranking, the better (and more stylish) the variant.
See Also
Trivia
It may mean that the original stamina drug had been perfected, giving these people superhuman boosts without any major drawbacks.
Ad blocker interference detected!
Wikia is a free-to-use site that makes money from advertising. We have a modified experience for viewers using ad blockers

Wikia is not accessible if you've made further modifications. Remove the custom ad blocker rule(s) and the page will load as expected.