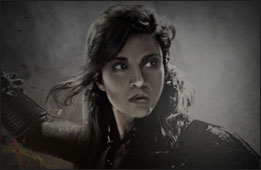 Monica Ruiz is the leader of the Spiders Guerilla Group. She is currently fighting against Alex Carver of the Scorpion Arms Manufacturing, whom she believes is wrongly persecuting her for a crime she did not commit.
Backstory
A life-long freedom fighter, Monica Ruiz has learned to be cunning and ruthless in battle. She trusted only her old comrade Alex, whom she helped with his arms business. When she discovered a conspiracy to steal weapons within the company, she exposed the plot to Alex...only to be framed and hounded by Alex himself. She now fights to avenge her broken trust, and hit Alex where it hurts most.
Trivia
Media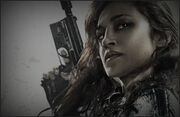 Ad blocker interference detected!
Wikia is a free-to-use site that makes money from advertising. We have a modified experience for viewers using ad blockers

Wikia is not accessible if you've made further modifications. Remove the custom ad blocker rule(s) and the page will load as expected.