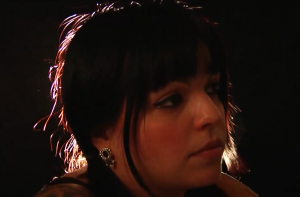 Kalika was one of several Community Managers who presided over the Forums. She was primarily known for her active role as a mediator and go-between.
On the 13th of April, 2012, she officially resigned from her post as Community Manager, and will no longer be working for Nexon.
Before working with the CA Community, Kalika was first in charge of the Vindictus Forums. Her job was to relay information, opinions, ideas, and other stuff between the Nexon Staff and the rest of the Community. She hosted many events, gave out rewards, and tried to deal with many internal issues.
She also narrated several of Nexon's official videos, such as Blabber Box, but she rarely appears in front of the camera. Kalika was also in multiple CA livestreams including content previews that took place at the official CA Twitch TV .
She announced her departure from Nexon on April 3rd, 2012.
Background
Edit
She revealed that her real name is an 8-letter word beginning with "M", but she didn't elaborate.
During her time as the CM, she was very popular in the Combat Arms community.
As of her resignation, her personal account has been revealed to be Kalika_LC, which stands for "Loves Community".
Some players assumed that Kalika was a GM or that she had greater influence at Nexon than she did, leading some players to direct their complaints and suggestions to her.
For April Fools 2011, Kalika announced her fake resignation as a joke. Many players assumed that she was joking again when she posted her resignation on April 3rd, 2012.
As of May 8th, 2012, Khali has taken up Kalika's former role as the Combat Arms Community Manager.[1]She was replaced by ColonelPanic soon afterwards.