A so-called "Invisible GM" is the literal presence of a GM within a game, undetectable by normal means.
Overview
Hackers have often stated that there are invisible GMs within a map, because there are occassionally invisible hitboxes spread across a game. These invisible GMs are only detected via Rank ESP or Skeleton Hacks. If you have Player and Health ESP on, it registers as an enemy; with its HP bar extending across the screen because it can take unlimited damage.Is targetable with Remote Kill, Advanced Kill and OPK no matter what because the Player Pointer of the Invisible GM is the same as an enemy. Supposedly upon shooting these hit-boxes, the hacker would be immediately logged out of Combat arms and have their accounts either suspended or banned. This has been proven otherwise as a video of a hacker shooting at an invisible GM uploaded to Youtube shows that the Invisible GM are found in-game within the map boundaries. (Player Spawn point in Cabin Fever and Black Lung, Bottom of Alpha Spawn in Snow Valley, Top of stairs in Bravo spawn of Oil Rig)
Invisible GMs can choose to stay in one place or roam around the map, also known as Spectator Mode, which was shown in CA EU.
Media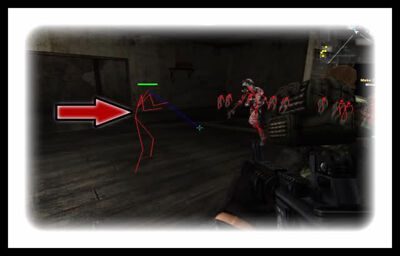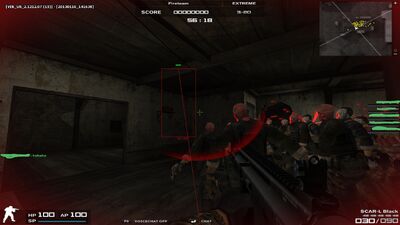 Ad blocker interference detected!
Wikia is a free-to-use site that makes money from advertising. We have a modified experience for viewers using ad blockers

Wikia is not accessible if you've made further modifications. Remove the custom ad blocker rule(s) and the page will load as expected.