Heavy Metal
Name
Heavy Metal
Other Names
HM, Train Yard
Size
Large
First Introduced
18th June, 2014.
Popularity
Average
Heavy Metal is the 51st Combat Arms map created by yklipse of Combat Arms North America.
It was entered in the global Design Your Own Map! (2014) contest on February 20th, 2014,[1] and won first place in the North American region, which made it a global finalist.[2]
On March 27th, 2014, it ultimately won the contest.[3]
Overview
Heavy Metal is a large map that takes place within a train station, hybridized with numerous freight and passenger services.
It is speculated that this map is around an industrial area, conceivably involving with the trains in Junk Flea or Pump Jack.
Available Game Modes
Quarantine Regen
This mode came along with the map. In the ventilation area, there is a ladder inside that leads to the roof. One of the buildings has been barricaded and cannot be entered.
Trivia
A infamous and numerous amount of glitches had been introduced inside the map, and have been partially patched in the Combat Arms Reboot Update.
Media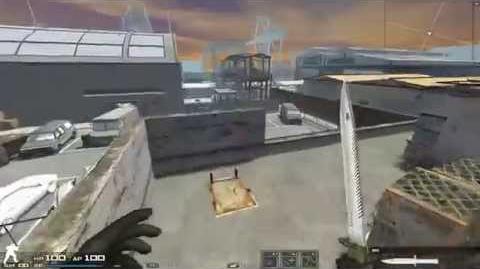 Heavy Metal's Walkthrough
References
External Links
Ad blocker interference detected!
Wikia is a free-to-use site that makes money from advertising. We have a modified experience for viewers using ad blockers

Wikia is not accessible if you've made further modifications. Remove the custom ad blocker rule(s) and the page will load as expected.