"

Description

"



 

— Attribution 
Death Room (Invis)
Name
Death Room (Invis)
Other Names
DR2, D Room 2
Size
Extremely Small
Location
Kazakhstan
Death Room (Invis) is the 62nd released map in Combat Arms.
Overview
Death Room (Invis) it's a replica of the Death Room with two unbreakable glasses, one in the top hall and one between both respawns.
Areas
The Hall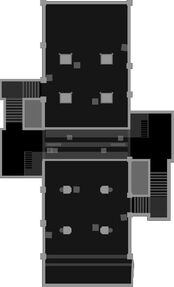 The Hall, as it is known, is merely a hallway with ledges on the sides that can be accessed from some steps. There are a few stacked boxes here and only two exits. This is where mines, smoke grenades, and gas grenades can be most commonly witnessed. There is also a gap on either side of the wooden panels of the Hall. Shots and grenades can penetrate this gap, causing damage to the occupants below. If there is a LAW or RPG-7 wielder on the enemy team, make sure that he/she isn't launching a rocket/grenade down the hallway, as this is quite common and can cause large amounts of damage. Snipers sometimes camp by the boxes or at the end of the hall. Since they are most using L96s, players are advised to throw a grenade down the hall upon climbing the stairs. Specialist weapons cause absolute havoc here because there is practically no place to hide from weapons such as the M32 Grenade Launcher or the M134 Minigun. There is also total chaos when in a Death Room Match with more than ten players.
Trivia
This map it's the first "cosmetic" variant of another map (differently from Junk Flea and Junk Flea 2 which are totally opposed maps, but on the same category).
It was released in Combat Arms Brazil on the 04/07/2016 content update.
Media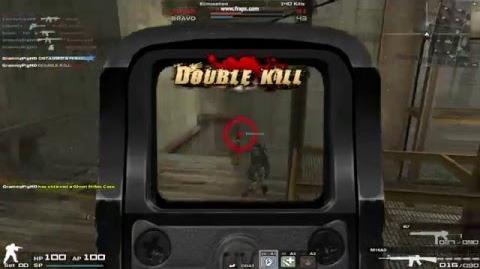 References
Ad blocker interference detected!
Wikia is a free-to-use site that makes money from advertising. We have a modified experience for viewers using ad blockers

Wikia is not accessible if you've made further modifications. Remove the custom ad blocker rule(s) and the page will load as expected.