Operation: Junk Flea 2 was a Content Update on March 20th, 2013. It started and ended at the following times:
Pacific: 8:45 PM - 10:00 PM.
Eastern: 11:45 PM, March 20th - 1:00 AM, March 21st.
Australia (Sydney): 2:45 PM - 4:00 PM, March 21st.
New Additions
| Type | Name |
| --- | --- |
| Map | |
| Supply Crate | |
| GP Weapons | |
| Epic Weapon | |
| Cosmetic Items | |
| Game Feature | |
Full Update Notes
Welcome to Operation: Junk Flea 2! In addition to the usual weapons and other items, we've got two huge additions. First, we have a sequel to one of our most popular maps, the brand-new Junk Flea 2, a sprawling, tight map featuring a ton of ambushes, sneak attacks and a featured arrangement for Quarantine Regen! We've also got a brand new function item, Battle Master, enabling the long-awaited No Specialist arms setting! Take a look below at all the content in Operation: Junk Flea 2!
New Map: Junk Flea 2
A stash of illegal bio-chemical weapons was discovered on board a freight ship bound for a small junkyard in the nation of Uruk. These weapons were hidden amongst compressed junk metal, being traded under the guise of recycled aluminum. The JSF has dispatched a special forces unit to eliminate all armed forces and secure proof of the illegal arms deal.
Junk Flea 2, as you might guess, is a map designed to be a more refined version of the similarly titled Junk Flea: It keeps some of the most popular parts of Junk Flea, such as the small size, narrow alleys and paths where you can go over, under and through, while also improving the layout to better support Elimination and, yes, Quarantine Regen matches.
The most notable feature of Junk Flea 2's Quarantine Regen layout is the always-available Safe Room. At any point in a round, the Humans can hop inside and lock the door, but with one minor caveat: It's not exactly a place you want to hang out in. At the start of the round, the room will be filled with poison gas, and will only clear out with a minute left in each round.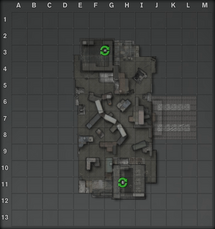 Junk Flea 2 is playable in the following game modes:
New Feature: No Specialists Arms Setting
You asked and asked and asked some more, and now you've got it! Operation: Junk Flea 2 includes the brand new Battle Master function item, which allows room moderators to select the "Duty Roster" Arms Setting, blocking the use of Specialists in their game rooms.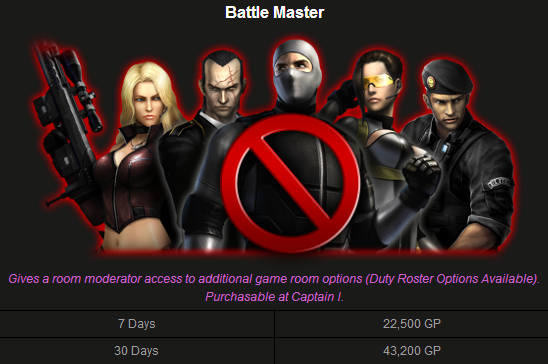 To enable the No Specialist option, just purchase and equip Battle Master, create a game room and select "Duty Roster" in the Arms setting option. It acts as any other Arms Setting, and can be combined with other Arms Settings with the Super Elite Moderator item to better customize your matches!
Note: Like other Arms Settings, Duty Roster cannot be activated in Fireteam, Spy Hunt or Quaratine Regen game modes.
New Epic Weapon: Mei's Revised MP7 MOD
The MYST-Yankee is here with Operation: Junk Flea 2, and we've got a new version of Mei's favorite weapon!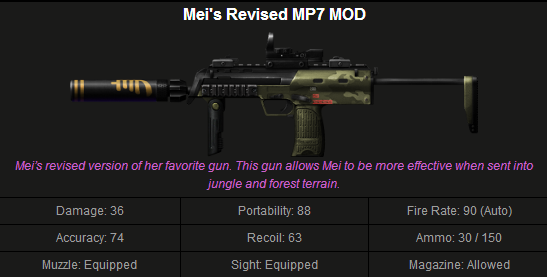 Check out the full contents of the MYST-Yankee Supply Drop post and get it for 20% off for the next week!
New GP Weapon
Of course, it's a new month, so we've got a new GP weapon!
New Cosmetic Items
And finally, we're releasing a pair of new Cosmetic items: An elegant Beret straight from Russia, and a new style of backpack to better hold your high-powered rifles!
References
Combat Arms Command. "Operation: Junk Flea 2 Update Notes" Combat Arms News March 20 2013. http://combatarms.nexon.net/News/View.aspx?boardNo=101&contentNo=00Fqa
Ad blocker interference detected!
Wikia is a free-to-use site that makes money from advertising. We have a modified experience for viewers using ad blockers

Wikia is not accessible if you've made further modifications. Remove the custom ad blocker rule(s) and the page will load as expected.